All Things Supply Chain, created in November 2012, covers the top trends, best practices and news surrounding the topics of supply chain management and optimization.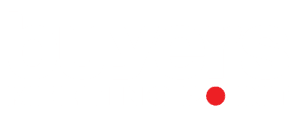 Buyers Meeting Point is an online knowledge and professional development resource for procurement and supply management professionals owned and managed by career procurement professional Kelly Barner. Buyers Meeting Point provides the procurement industry with an events calendar, blog, content, and active social media network, all of which are trusted sources of information for practitioners and solution providers alike. For more information, please visit www.buyersmeetingpoint.com or follow @BuyersMeetPoint.

Supply Chain Online is the UK's leading Procurement & Supply Chain job site. We publish more live Procurement and Supply Chain jobs than any other UK job site.
The site provides targeted recruitment advertising for both UK and international businesses,
to reach the largest audience of Procurement and Supply Chain professionals, covering graduate level, mid-management through to director level, with a high percentage of registered candidates having a CIPS qualification or higher.
Supply Chain Online has over 60,000 users, and a reach via Targeted email and social media network of a further 55,000 Supply Chain and Procurement professionals.

SupplyChainBrain, the world's most comprehensive supply chain management information resource, is accessed year round through a wide range of ever evolving multi-media formats by hundreds of thousands of senior level industry executives. In addition to addressing the fundamental principles of supply-chain management, SupplyChainBrain identifies emerging trends, technologies and best practices, forward thinking ideas and cutting-edge solutions-and continues to write and report about these as they evolve and mature.